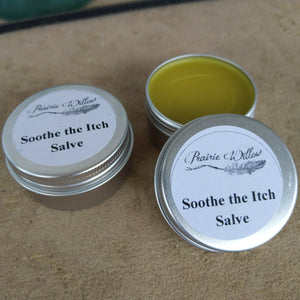 Jewelweed and plantain pair up in this salve to soothe the skin after contact with poison ivy, burn nettle, and may help to minimize the reaction from various bug bites. 
My personal testimony comes from my experience with gnats. Gnat bites will welt up and itch like crazy for me. If I apply this salve soon after receiving the gnat bite, no welt develops and the itch is greatly minimized. 
Recommended usage: Apply liberally to the afflicted area
For external use only 
Disclaimer: Always consult a licensed physician before using any homeopathic remedy. Discontinue use and wash with mild soap and water if you experience a rash or other negative side effects from this product.